Crabill Candy
Cottage Food Business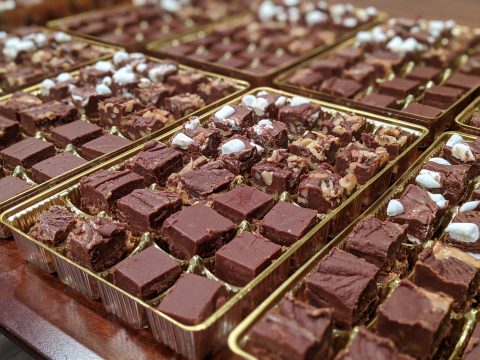 Contact Us
Online Shop
Newsletter Signup
Facebook Page
Instagram Feed
This family recipe has passed down from my grandfather, and it is made with high-quality ingredients like Guittard chocolate, Tillamook butter, and pure vanilla extract.
I sell my fudge seasonally around the holidays. Due to California's cottage food law restrictions, I can only sell my fudge locally to those in the Sacramento area.
I live in Sacramento with my wife, Tara, and our dog, Mooney. I built this site and am an avid supporter of the cottage food industry. Aside from that, I enjoy traveling with Tara, exercising Mooney, perfecting recipes, and speaking at Toastmasters.