Interview with Rich Gould, Founder of the CFOAA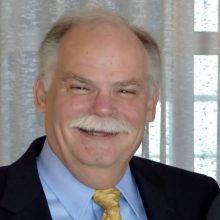 Rich Gould founded the Cottage Food Operators Association of America (CFOAA) in 2015, and it is the first non-profit trade association for the cottage food industry.
I spoke with Rich about a number of topics, including his vision for the CFOAA and the cottage food industry. You can listen to the interview by clicking on the audio player above, or use one of these download links: MP3 | OGG.
If you'd like to learn more about the CFOAA, you can head over to their website. To reach out to Rich, or to receive future updates via email, use the website's contact page.
Here are the sections of the interview:
0:50 – Rich introduces himself
1:47 – Why Rich started his own cottage food operation
2:56 – Interactions with other CFOs
4:59 – What it takes to run a CFO
5:45 – Why Rich started the CFOAA
7:30 – What the CFOAA is focused on
9:48 – Long-term evolution of the CFOAA
12:18 – Vision for the CFOAA and cottage food industry in 3 years
14:10 – Why the cottage food industry is important
15:19 – An amazing story about a CFO in Texas
17:04 – Scaling cottage food operations
18:49 – Questions that Rich would like to ask CFOs
19:54 – About cfoaa.org and how to contact Rich
20:45 – Closing remarks