Light and Healthy Desserts
Cottage Food Business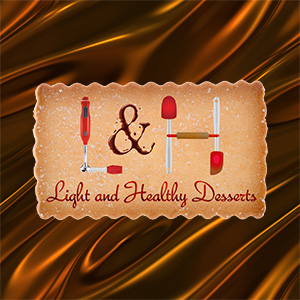 Contact Us
Facebook
Instagram
Pinterest
Yelp
Website
Light and Healthy Desserts is a Cottage Food Operation Class A permitted artisanal bakery located in Irvine, Orange County, CA.  We follow the natural, fresh, whole-food, and clean-eating concept, allowing you to enjoy desserts guilt-free!
Our gourmet healthy desserts are handcrafted in small batches using fresh, natural, wholesome, and premium-quality ingredients. We use fiber-rich whole grains, protein- and omega-rich nuts and seeds, protein- and calcium-rich low-fat Greek yogurt and buttermilk, fresh fruits and vegetables, warm spices, healthy oils such as organic coconut oil and Italian extra virgin olive oil, raw organic honey and other unrefined sugars, and Belgian Callebaut and French Guittard chocolates.
All our desserts are made-to-order; no dessert is ever pre-made or frozen.  We do not use preservatives or candy coatings.  All these elements allow us to 'lighten' our desserts without compromising on taste.  Each dessert has layers of flavors, resulting in a final product that is decadent, delicious, and guilt-free!