Starting A Mission-Driven Business with Nancy Chang
Podcast Episode #99 —
Nancy Chang of Oakland, CA sells healthy soups with her micro-restaurant, Purpose & Hope.
When Alameda County started allowing micro-restaurants (MEHKOs) in 2021, Nancy was among the first to get licensed.
However, her business idea had been brewing long before that. It started with her mom's battle with cancer in 2006, where Nancy saw the benefits of food and community for those dealing with a health issue.
After many years of food-related volunteer work, she decided to start her own soup business and raised over $7k from a crowdfunding campaign!
She eventually started connecting with health professionals who referred some of their patients to her, and her soup business started to grow.
Nancy has now been featured many times in the media and she is an excellent example of how a mission-driven entrepreneur can make a big impact.
What You'll Learn
Nancy's journey from her mom's cancer diagnosis to launching her own soup business
Food's role in healing and the inspiration behind Purpose & Hope
How Nancy raised over $7,000 from a crowd-funding campaign before she had a single customer
The limitations of selling food without a license
The pros and cons of operating under the MEHKO law
Why Nancy doesn't need to pay for marketing
Why she uniquely refers to her business as a "service", not a product
What makes her soups special and in-demand
How a focus on integrating food with community has propelled Nancy's business in unexpected ways
Resources
Purpose & Hope website (Facebook | Instagram)
Nonprofits:
Sourcing:
Foodnome (marketplace for sellers)
California Microenterprise Home Kitchen Operation Law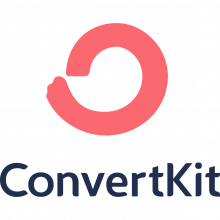 Are you building an email list for your business yet? If not, you really should be collecting customers' email addresses and emailing them on a regular basis. Even these days, email continues to be better than social media for generating consistent sales, and the best part is that you own it. Once you build an email list, nobody can take it away from you.
I created this free tutorial that will walk you through the essentials of using ConvertKit to build an email list and get more followers!