Priorities, Passion, & Profits with Leah Livingston
Podcast Episode #90 —
Leah Livingston lives in Kenosha, WI and sells custom-decorated cookies with her cottage food business, Yaya's Sweet Treats.
Unfortunately, Leah's cookie business journey began with a miscarriage in 2019, which led her to do a lot of baking as a form of therapy.
But as her decorating skills improved, more people started to notice and request cakes and cookies for their events. Her business quickly took off and she hasn't looked back since.
In fact, she started getting so many orders that she left her full-time job to focus on her business, and her cottage food bakery has already replaced her job's income.
And now Leah is taking yet another leap and expanding into a storefront in a very unique way.
In this episode, you'll hear how the personal tragedies in Leah's life changed the direction of her career and guided her into doing something that she's truly passionate about.
What You'll Learn
How Leah created a new career opportunity by reprioritizing her life
When it's time to leave your full-time job and go all-in on your business
How to expand your business by networking and partnering with others in creative ways
The time when Leah baked and decorated 600 cookies in one week!
Whether the Eddie edible printer will devalue custom decorated cookies
Why Leah's "Instagram-worthy" photos actually do better on Facebook
Why you need to focus on community and collaboration, not competition
A unique way to host decorating classes without paying for the venue
What you should look for when choosing a storefront location
Why you should leverage local resources when transitioning to a brick-and-mortar
Why your mindset and enthusiasm is crucial for growing your business
Resources
Yaya's Sweet Treats website (Facebook | Instagram | TikTok)
Wisconsin Women's Business Initiative Corporation (WWBIC)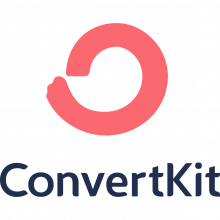 Are you building an email list for your business yet? If not, you really should be collecting customers' email addresses and emailing them on a regular basis. Even these days, email continues to be better than social media for generating consistent sales, and the best part is that you own it. Once you build an email list, nobody can take it away from you.
I created this free tutorial that will walk you through the essentials of using ConvertKit to build an email list and get more followers!