Get Passionate About Sales with Amanda Schonberg
Podcast Episode #80 —
Amanda Schonberg unloads an incredible wealth of knowledge in this episode!
She lives in Baton Rouge, LA and started her journey by building her cottage bakery, Chef Schonberg's Sweets, into a very successful business.
But then Amanda took that knowledge and started sharing it with others, and she has now coached hundreds of other entrepreneurs to build their own bakeries.
She now runs Baking For Business, which includes free resources, paid coaching, and a paid membership called The Entrepreneur Community. She is also the host of the Baking For Business podcast.
This episode is riddled with insights from Amanda's many years of experience in both running — and helping others run — a successful bakery.
What You'll Learn
What Amanda learned from managing huge bakeries that sold 5k+ baked goods per day
Why you don't need to sell wedding cakes to be a successful baker
How to become an ambassador for your business & brand
Essential strategies for marketing yourself beyond social media to increase sales
How to get noticed by the press, media, celebrities & corporations
Branding ideas from big box stores that you can use to make your products stand out
Methods for streamlining processes to make the most of your precious time
The downsides of social media platforms, and what you can do to overcome them
Rarely-used marketing techniques that will allow you to get ahead
How to use email marketing to form a deep bond with your customers
How to generate $1k in sales in one day at an event
Amanda's favorite learning resource that is even better than YouTube
Why the language you use with customers is critically important
How manage your mindset and aim higher than you ever thought possible
Resources
Baking for Business website (Instagram | Facebook)
Amanda's Free Resource Guide: 30+ Apps and Services To Level-Up Your Baking Business
Recommended books: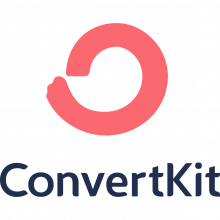 In this episode, Amanda talks about the importance of using email marketing and building an email list.
I created this free tutorial that will walk you through the essentials of using ConvertKit to build an email list and get more followers!
A lot of entrepreneurs still think they need to spend money to get a good website, and that is simply not true anymore.
I created this free tutorial that will walk you through how to set up a totally free website on Square Online in less than an hour!
Forrager is a participant in the Amazon Services LLC Associates Program, an affiliate advertising program designed to provide a means for sites to earn advertising fees by advertising and linking to amazon.com