Deanna Martinez-Bey with The Fiery Whisk Bakery
Podcast Episode #101 —
Deanna Martinez-Bey lives in Wake Forest, NC and sells sweet breads and other baked goods with her cottage food business, The Fiery Whisk Bakery.
Deanna shares her journey about running a bakery from home, her experiences in getting certified, rebranding, maneuvering around physical challenges that stalled her business, and balancing multiple roles.
She also talks about techniques to promote her business like pop-ups, collaborations with local businesses, and social media networking.
Finally, she discusses her love for baking, writing, and teaching about food which work together in running her blog, authoring cookbooks, maintaining a food-focused podcast, and managing a Facebook group for bakers.
What You'll Learn
Tips for using social media to market and advertise your baked goods effectively
Strategies for running successful pop-up events and leveraging other types of published media
The benefits of building relationships with local businesses and collaborating to boost sales
How offering samples to customers can drive sales and increase customer satisfaction
The value of rebranding, revamping your menu, and adapting your business to meet changing needs
The joy of helping others and the satisfaction of building a business that makes people happy
Resources
The Fiery Whisk Bakery website (Facebook | Instagram |Tiktok)
Deanna's Recipe Box Podcast (Blog | Facebook)
Bake At Home For Business Or Fun (Facebook Group)
North Carolina Cottage Bakers Community (Facebook group)
North Carolina Cottage Food Law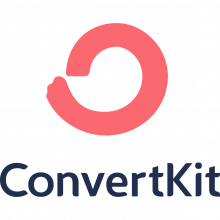 Are you building an email list for your business yet? If not, you really should be collecting customers' email addresses and emailing them on a regular basis. Even these days, email continues to be better than social media for generating consistent sales, and the best part is that you own it. Once you build an email list, nobody can take it away from you.
I created this free tutorial that will walk you through the essentials of using ConvertKit to build an email list and get more followers!
Forrager is a participant in the Amazon Services LLC Associates Program, an affiliate advertising program designed to provide a means for sites to earn advertising fees by advertising and linking to amazon.com