Wild Yeast Kitchen Artisan Bread, Viennoiserie & Bagels
Cottage Food Product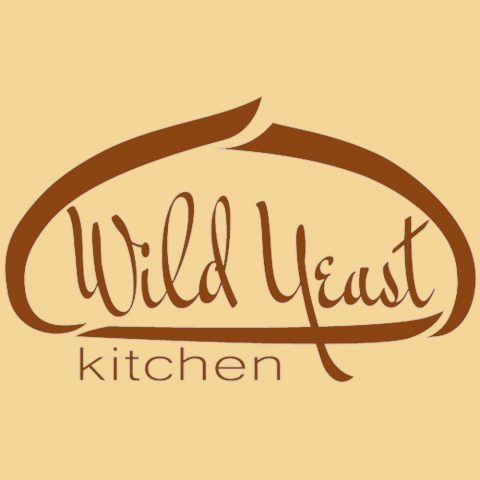 Wild Yeast Kitchen Online Store
We specialize in artisan style breads, viennoiserie (laminated pastries, such as croissants, puff cakes, etc), scones, and New York style bagels. We use unbleached and organic flours only, some are milled on premises. We use traditional methods of dough preparation, such as prolonged cold  fermentation, wild yeast leavening, slashing, and very hot baking. Most of our breads, but not all, are sourdoughs. We offer a variety bread styles from all over the world.
Our croissants are made with high fat European-style butter. We hand laminate and hand roll everything.
We offer weekly deliveries on Thursdays in Prattville and Millbrook, AL.  On Saturdays we sell at Montgomery Curb Market, located at 1004 Madison Ave, Montgomery AL 36104.
We have an online store where most of our market offerings can be purchased ahead of time. We highly encourage advance ordering, because most of the days we sell out quite early.
Our market booth is open from 9 am to 12 noon. Typically, we are sold out by 11 am, so come early to see the most bread varieties. Normally, we bake 10-13 varieties of bread, 4-5 kinds of croissants, scones, and Bostocks. Occasionally we offer bagels. We also offer some holiday special bakes, such as French style King Cake, Christmas Stollen, etc.
The photos are just a small sampling of the bread we make.
 Traditional Croissants
 Focaccia
 Dreikornbrot (Three Seed Loaf)
 Harvest Loaf
Norwich
 Finnish Rye
Sourdough Challah
Artisan bread baking tradition in the heart of Alabama
Wild Yeast Kitchen, is a cottage food bakery established in June of 2016. The bakery focuses on traditional methods of artisan bread making. It offers bread subscriptions, online ordering, and sells at the Montgomery Curb Market - a historic landmark. The OfferingWild Yeast Kitchen offers a broad variety of loaves and pastries made in the European artisan tradition. The bakery features organic and clean label ingredients whenever possible. The bakery offers weekly subscription services, as well as a-la-carte products. In 2021, a new subscription Bread World Tour was kicked-off. This subscription features breads from a different country every month, thus allowing customers to experience different cultures through their respective bread traditions.The Baker The owner, Yuliya Childers, a.k.a. "The Bread Lady", is a native of Ukraine. She became interested in bread making after her move to the US. Disappointed with the grocery store offering, she started dabbling in bread making out of nostalgia. Eventually, the hobby turned into obsession, and resulted in opening a cottage food bakery.The initial idea was to bake for sale at a local market to save away for baking school. The bakery quickly gained popularity and sizable social media following. Since the completion of San Francisco Baking Institute Artisan Bread and Pastry course in 2018, Yuliya expanded her offering further. Online Store Wild Yeast Kitchen's online store, wildyeastkitchen.csaware.com/store offers a broad variety of showy artisan loaves and pastries for local delivery and pick up at the market. Customers can choose to become weekly bread subscribers. There are several types of subscriptions to appeal to variety of preferences.  Social MediaWild Yeast Kitchen runs an active Facebook page https://facebook.com/wildyeastkitchen,  where they publish weekly bread offerings, action shots of bread making process, artisan bread photos, contests, and many more. Their instagram page https://instagram.com/wildyeastkitchen features beautiful photos of the bread and pastries. The PublicityIn 2018, Montgomery Advertiser published an article about Yuliya's baking adventures on its front page. In 2019, Alabama Living magazine featured Wild Yeast Kitchen on the cover of its December issue. The War in Ukraine Since the war in her native Ukraine began in 2022, Wild Yeast Kitchen lead the efforts to collect medical supplies and monetary donations to the victims of the aggression. Yuliya was interviewed by two local TV stations, thus providing much needed publicity to the effort. Wild Yeast Kitchen's customers and friends came through in a big way, and loads of donated medical supplies, as well high demand items such as power generators, and more, were shipped to Ukraine as a result. Monetary donations are ongoing, and will continue until the war is over. The Bake For Ukraine Movement Wild Yeast Kitchen has joined the #bakeforukraine effort, which encourages artisan bakers from all corners of the world to bake Palyanitsa, a traditional Ukrainian loaf, and donate the proceeds to the Ukrainian charities.Discover the power of FLOUR+WATER+SALT+LOVE
read more