The Cake Pop Shop
Cottage Food Business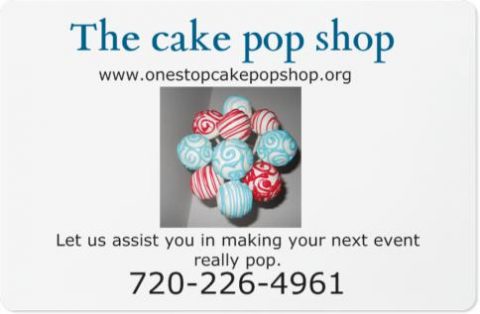 Contact Us
onestopcakepopshop.org
Business Info
Our little adventure began at a birthday party where these adorable little balls on a stick were being served. We had never had nor heard of cake pops before. But one bite changed our lives forever.
After a lot of researching and learning how to make them ourselves we started getting requests from friends and family, and before we knew it we were a business.
Our love of cake pops and making people happy drives us to further grow our business. We are always learning and trying new things in hopes of making the best products for all cake pop loving people.
It's a delicious ball of cake and frosting mixed together, dipped in chocolate and decorated to meet your needs. You can have them put on a stick or leave them to look like a little truffle. Either way they can be customized to fit any occasion.