Moose Caboose Bakery
Cottage Food Business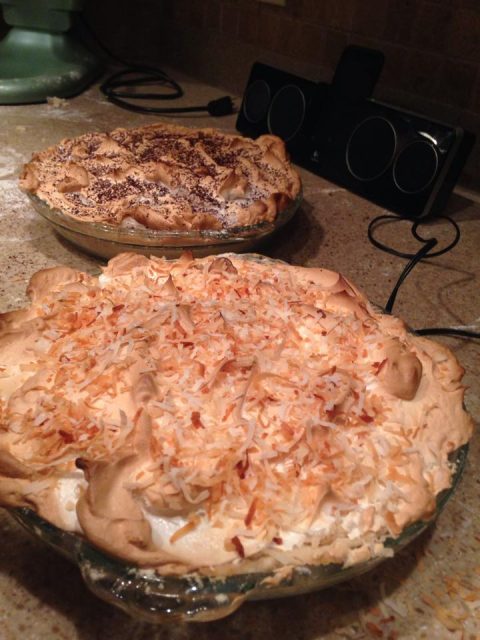 Contact Us
www.facebook.com/pages/Moose-Caboose/514840335290801
Hello!!
Don't have time to bake all your favorites?? LET ME!!
I make homemade pies all homemade – even the crust! (See pics below). My chocolate chip cookies are insane lol! They are so big you will think it's a cake or something … I make homemade pan rolls and regular rolls… I make divinity (when the weather is right), and peanut butter balls :)
The name of my business is "moose caboose" so please spread the word! I am taking orders now!
Moose Caboose Pies Chocolate cream or Coconut cream $16.00 (homemade crusts!!)
Moose Caboose Pecan Pies $22.00 (homemade crust)
Moose Caboose Peanut butter balls $16 for 28
Moose Caboose Peanut butter chewies $16.00 for 20
Moose Caboose Divinity $14 for 25
Moose Caboose Fudge with pecans $13 a dozen
$14 in a decorative tin..
Moose Caboose Chocolate Covered Strawberries $20.00 for a dozen
The most amazing HUGE (literally the biggest cookie ever) Moose Caboose chocolate chip cookies $3.50 each or $18 for 1/2 dozen
also make homemade rolls, biscuits, pan rolls … You can text call or message me on here -9016911848 or moose.caboose09@gmail.com