Clumsy Crow Baking
Cottage Food Business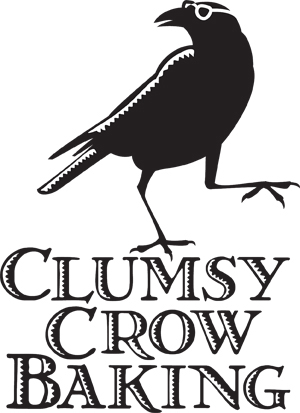 Contact Us
Website
Facebook Page
Instagram
Clumsy Crow Baking is a home-based microbakery turning local grains into artisan breads, hand-shaped bagels and soft German pretzels. I use mostly home equipment and sell directly to customers from my Pullman home under the Washington State Cottage Food Act.
I sell bread subscriptions. It's like a bread club or Community Supported Bakery: You subscribe and get a  loaf a week for several weeks.
I'm currently offering morning and evening five-week subscriptions. Morning loaves are ready for pickup by 7:30 a.m. Evening breads are ready at 6:30 p.m. When you actually eat them is really your business, and the loaves keep and taste great for days, but hey, hot bread. $30, due on first pickup.
I also take custom orders for bagels and pretzels: $15/dozen.